SECRETS OF A LASTING MARRIAGE, PART TWO*
Secretos de Un Matrimonio Continuo, Parte Segundo
by Mary Hunt Webb
Posted Saturday, May 31, 2014
*(For the first installment of "Secrets of a Lasting Marriage", click here.)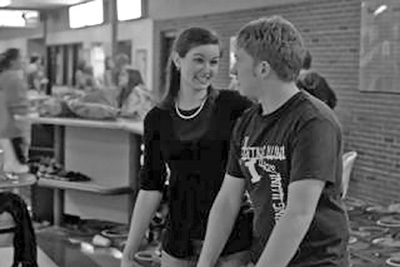 Getting married is easy. Staying married is difficult. [Photographer: Elliot Nevills. Photo courtesy of Stockvault.net.]
Recently, I had occasion to recall the first three years of our marriage when I was a university student. My husband worked rotating shifts while I took classes toward my degree. Marriage is supposed to be forever while college only felt as if it was!
Although I had lots of homework to complete, my evenings often felt lonely while Morris was at work. I had to remind myself that college, work, and home were "us" pursuits that would benefit both of us.
One of the things that we learned during that time is that a kiss can cure a lot. Although he worked different hours each week, we tried to start each day with a kiss, no matter when his day started.
I credit Morris with starting the habit of telling me every day that he loved me. It seemed to give him pleasure in remembering to tell me so before I could say it first. Sometimes, he would say so more than once a day. Occasionally, he would say, "Just in case, I forgot to tell you so earlier, I love you." Of course, I always responded with, "I love you, too," and I still do.
Making time for each other wasn't easy in those early days. Although we didn't yet have a child, Morris came and went to and from work at odd hours while I had an erratic schedule at the university that sometimes included evening classes. That meant that we didn't always get to eat dinner together. In order to see each other, we arranged to eat at least one meal together each day. That meant that we have met in a student union building on campus, in the faculty cafeteria of the high school where I did my practice teaching, in a coffee shop, or in the lunchroom of the office where he worked. We always found a place where we could sit and chat for at least twenty minutes, even when it meant that I bought our meal at a delicatessen and took it to where he was.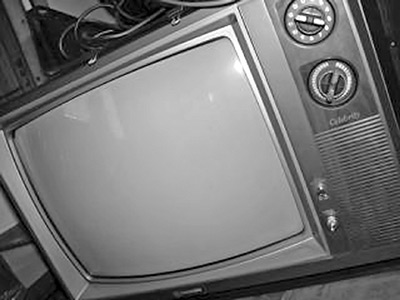 From the earliest days of our marriage, we have tried to avoid watching television during mealtime. [Photographer: Adrian Martin. Photo courtesy of Stockvault.net.]
When we were able to eat an evening meal together, we tried not to watch television during that time. If we were in a restaurant that had a television, we sat so that we couldn't see the screen. We still do that, even today. We have tried to minimize electronic distractions except for dinner music that is conducive to conversation. That has enabled us to focus on listening and talking to each other during meals.
When I had to study or when he brought work home, we tried to schedule breaks periodically. I remember once when I was studying hard for a final exam, Morris asked me if I would like to go out for an ice cream cone. While I didn't really have the time to spare, I understood that he was trying to give me a much needed break. When we returned home, he let me get back to my books.
Another way that he gave me a break was to attend college events with me. I particularly remember the time that he suggested that we attend a production of William Shakespeare's "A Midsummer Night's Dream" on the campus of the university where I was a student. Anticipation of that evening helped lighten the workload for both of us. It not only brought us together on campus, but it made my husband feel involved in college life with me. Later, after I became an instructor at a community college, he took part in helping with an end-of-the-semester potluck/fiesta that was part of the tradition for classes in English as a Second Language (ESL). He has made an effort to be part of my involvement on campus and at work.
Through the years, I have reciprocated and have attended work-related events with him throughout his career. These have included office picnics, retirement dinners, holiday potlucks, and going-away parties for colleagues that were being transferred to other locales. I still enjoy attending these events and look forward to each one.
There were other ways that we learned to help each other. One was that he never touched my books, papers, or study materials. I have tried to reciprocate by leaving his maps and other projects alone.
All couples quarrel at one time or another. However, since we were apartment dwellers during our early years of marriage, we tried to keep the volume down during our disagreements. Morris is the one that has insisted that we share the biblical admonition to never go to bed angry, according to Ephesians 4:26-27. Those verses admonish, "26) In your anger do not sin: Do not let the sun go down while you are still angry, 27) and do not give the devil a foothold." (New International Version)
No matter what the subject on which we disagree, we still try to end the evening with, "Good night, Dear! I love you!"
We have always used affectionate names and ones of respect for each other. He has never called me his "old lady" while I have never used disparaging names for him, either. He has called me "Angel" and "Precious" at times when I felt awful. Hearing such words of kindness always lifted my mood out of the basement. Similarly, he seems to cheer up when I call him, "Handsome," or "Sweetie".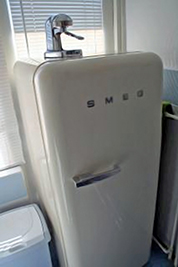 At our house, everyone helps get the meal on the table. [Photographer: Damien Van Holten. Photo courtesy of Stockvault.net.]
As I look back, one of the things that helped establish harmony during those early years was the sharing of household duties, such as cooking meals, washing dishes, and doing laundry. There are several ways to do this. Mostly, we shared. That often translated to, "If you cook, I'll set the table and make salads." That is because it enabled us to converse while we were in the kitchen together. Now, our grandson continues that tradition by helping with meal preparation and by setting the table.
During the writing of this posting, Morris went even further. While I wrote these words for you, he cooked our evening meal and washed the dishes so that I could share these thoughts with you.
The most important part that has carried over from our early years of marriage is that we have continued praying together and attending church as a family. We never stopped doing so. This was not easy when Morris worked rotating shifts because the government agency for which he worked still does not shut its doors on the weekends or on holidays. However, if he was scheduled to work Sunday morning, he attended evening worship service with me. During one point in his career, we found a church that held worship services on Saturday evening. He never used his work schedule as an excuse not to attend church. I admire him for his consistency in this area because I know that he sometimes attended church when he was very tired from working all day.
In retrospect, those habits that we began so long ago have carried us through more than forty years of marriage and through several transfers across the western half of the United States.
Is our life today anything like I imagined it would be? No. Thanks to the graciousness of the Lord, it's far better!
BIBLE VERSES FOR THIS POSTING
Ephesians 4:26-27. - "26) In your anger do not sin: Do not let the sun go down while you are still angry, 27) and do not give the devil a foothold." (New International Version)

Efesios 26-27 ) - 26) Airaos, pero no pequéis; no se ponga el sol sobre vuestro enojo, 27) ni deis lugar al diablo. (Reina-Valera 1960)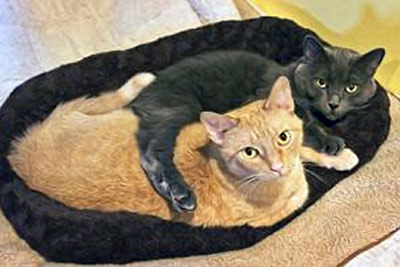 A loving touch speaks volumes. [Photographer: Randen Pederson. Photo courtesy of Stockvault.net.]
Return to the top of the page