THERE'S NO NEED TO BE LONELY
No Hay Razón Sentir Solitario
By Mary Hunt Webb
Posted Monday, March 30, 2015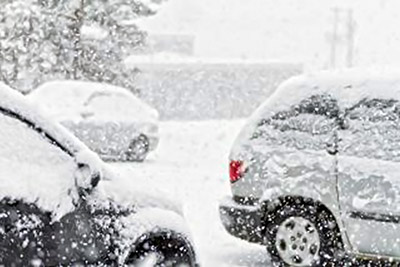 Offering a ride to others isn't always the easiest thing to do, but it demonstrates the love of Jesus in a very practical way. [Photographer: Geoffrey Whiteway. Photo courtesy of Stockvault.net.]
When I was a teenager, my mother didn't have a car. Mother and I went everywhere on foot, on the bus, or with friends in their cars. We relied on a friend and neighbor, Lahoma, to take us to church every Sunday morning. When Lahoma changed churches, Mother and I did, too. When Lahoma moved closer to the church, but farther away from us, we thought we had lost our ride to church. However, she continued to come back to her old neighborhood to take us to church with her.
Although Lahoma is now in her 90s, we still stay in touch with each other through long distance phone calls.
I once asked her, "Why did you go out of your way to come and take us to church after you moved closer to it?"
"It's simple, Mary. I didn't want to go to church alone!"
Transportation wasn't the only way we connected with Lahoma. Her daughter spent time at our house when Lahoma and her husband had to go somewhere. It wasn't that her daughter couldn't stay at home by herself, but Lahoma felt better knowing that her daughter was with people she could trust. In turn, I spent some Saturday mornings with Lahoma and her daughter while my mother worked.
On another occasion, I remember going to Lahoma's house where she cut my mother's hair. Mother also returned the favor in other ways.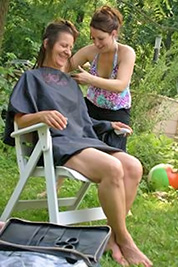 Friends help each other in whatever way they can. [Photographer: Elliott Nevills. Photo courtesy of Stockvault.net.]
Lahoma taught me that meeting the needs of others often meets our own needs as well. When we give, we often receive, whether it is with material goods or by helping each other as needed. Such giving often strengthens the bonds of friendship that may last long after the need is over.
Although my mother has passed away, the friendship between Lahoma and I continues. When I visit her area, I try to arrange time to go see her. Her memory isn't what it used to be, but she still remembers me. I still have a place in her heart as she has one in mine. It reminds me of 1 John 4:7 that says, "Beloved, let us love one another, for love is of God; and everyone that loveth is born of God and knoweth God." (King James Version)
Is there someone you could cheer up with a phone call or a visit? When you do, you will stop feeling lonely and will find that you receive as much encouragement as you give.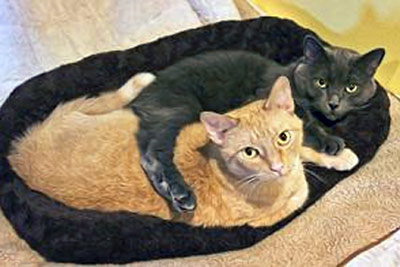 Our presence is a present we give to others. [Photographer: Randen Pederson. Photo courtesy of Stockvault.net.]
BIBLE VERSE FOR THIS POSTING
1 John 4:7 "Beloved, let us love one another, for love is of God; and everyone that loveth is born of God and knoweth God." (King James Version)

1 Juan 4:7 "Amados, amémonos unos a otros; porque el amor es de Dios. Todo aquel que ama, es nacido de Dios, y conoce a Dios." (Reina-Valera 1960)
Return to the top of the page