GOD REMEMBERS
El Señor Recuerda
By Mary Hunt Webb
Posted Sunday, March 31, 2013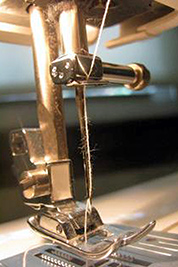 Easter recalls memories of sewing new clothes for the occasion. [Photographer: Jennifer Martinez. Photo courtesy of Stockvault.net.]
This Easter season reminds me of the years that I struggled to sew new dresses for the occasion. The memories of my sewing experiences inevitably take me back to my earliest ones when I entered seventh grade at a six-year urban high school. During that year, all seventh-grade students were forced-marched through a class that taught skills. Through the year, the class rotated through three skills thought to be essential to our survival and development. The boys went through Industrial Arts that included woodworking and sheet metal work, while the girls received instruction in cooking, sewing, and a blend of life skills and etiquette.
Of course, now those courses are more gender neutral than they were in those days, but I recall several useful points from those classes. One of the unintended lessons came as a result of my sewing class.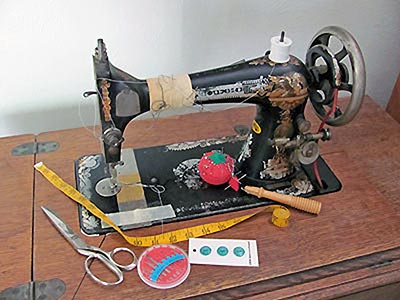 This is the sewing machine with which I struggled to sew at home. [Photographer: Mary Hunt Webb.]
At school, we sewed on electric sewing machines, but, at home, my family had a foot-powered, Singer treadle machine. Our sewing teacher had told us that we could come in during our study periods to work on our garments. Consequently, during my hour of study time at school, I sometimes requested permission to go to the sewing classroom. In there, I could work on my projects on an electric sewing machine.
Fortunately, the Advanced Clothing class that met during that hour had only a few students. That meant that a sewing machine was usually available when I went in to work on my garment.
My most vivid memory of that group was that one of the students was a senior girl that was sewing her trousseau. She planned to marry in a few months after her graduation from high school. She was 18 years old!
Although I was only 12 years old, I knew she would miss a lot by not going to college! Perhaps it was because my family lived so near a university that the campus was literally in our backyard. Since we regularly attended events at the university, I knew she would miss plays, musicals, formal dances, sporting events, and participation in student government. I knew that financial aid was available to those that could not afford the tuition and fees.
As I watched her sew the clothes for her trousseau, it made me determined to gain more education than high school offered me. I knew that God had plans for me.
First Corinthians 2:9 affirms this: "But as it is written: 'Eye has not seen, nor ear heard, Nor have entered into the heart of man The things which God has prepared for those who love Him.'" (New King James Version)
Since I had accepted God's love at an early age, I had the assurance of His love. I knew that He had sent His Son to earth as a demonstration of that love, according to John 3:16: "For God so loved the world that He gave His only begotten Son, that whoever believes in Him should not perish but have everlasting life."
As you celebrate Easter and rejoice in the coming of spring, remember that God loves you. He has not forgotten you. As long as you have life on earth, He has plans for you.
Isn't that exciting?
BIBLE VERSES FOR THIS POSTING
1 Corinthians 2:9 "But as it is written: 'Eye has not seen, nor ear heard, Nor have entered into the heart of man The things which God has prepared for those who love Him.'" (New King James Version)

1 Corintios 2:9 "Antes bien, como está escrito:
Cosas que ojo no vio, ni oído oyó,
Ni han subido en corazón de hombre,
Son las que Dios ha preparado para los que le aman" (Reina-Valera 1960)

John 3:16 "For God so loved the world that He gave His only begotten Son, that whoever believes in Him should not perish but have everlasting life." (New King James Version)

Juan 3:16 "Porque de tal manera amó Dios al mundo, que ha dado a su Hijo unigénito, para que todo aquel que en él cree, no se pierda, mas tenga vida eterna." (Reina-Valera 1960)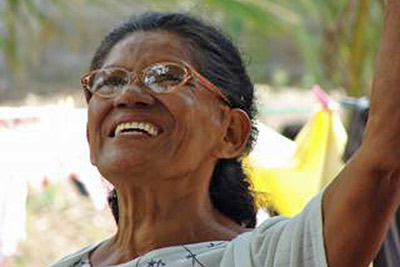 As long as you have life on earth, God has plans for you. [Photographer: Stefan Giuliani. Photo courtesy of Stockvault.net.]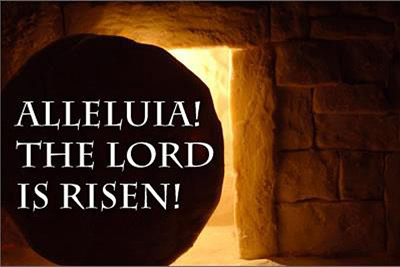 Return to the top of the page