MERRY CHRISTMAS!
¡Feliz Navidad!
By Mary Hunt Webb
Posted Saturday, December 24, 2011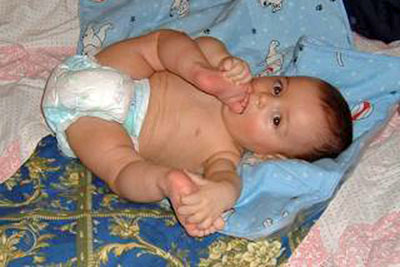 Christmas celebrates the birth of a baby! [Photo courtesy of Stockvault.net.]
This weekend we celebrate a birth that occurred more than two thousand years ago. It is a birthday party for Jesus that has gotten out of hand. It seems that many people have forgotten that Christmas started in a humble place. Jesus was born in a barn.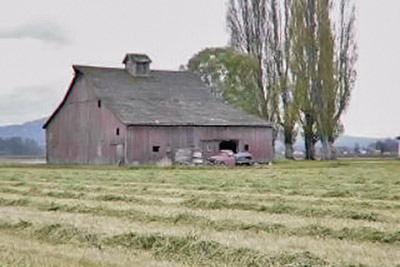 This barn is probably nicer than the one in which Jesus was born. [Photo courtesy of Stockvault.net.]
The Bible gives us scant details regarding the birth of Jesus. Even Luke, the medical doctor, briefly summarizes the world-changing event in Luke 2:7 with these few words: "and she gave birth to her first son. Because there were no rooms left in the inn, she wrapped the baby with pieces of cloth and laid him in a feeding trough." (New Century Version)
Most translations say, "manger", but "feeding trough" is more meaningful for us today. The Bible does not say that Jesus was born in a stable or a barn, but that is where feeding troughs are often found. Barns are not sterile. Even well kept barns are dusty because animals track in dirt. Such structures are icy cold in winter and sweltering hot in summer.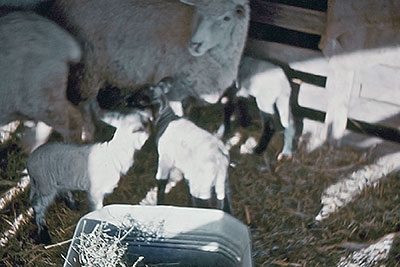 Imagine Jesus being born in a place such as this. [Photographer: Morris Webb, Sr.]
Animals had only recently eaten from that feeding trough and had probably slobbered on it before Mary laid Jesus down to rest in it.
What sort of animals? They were probably cattle, sheep, and the donkey on which Mary had ridden.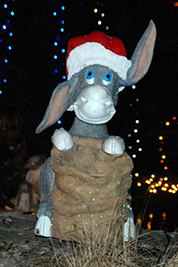 The donkey on which Mary rode may have eaten from the manger only a short while before Mary laid her newborn, Jesus, in it. [Photo courtesy of BigFoto.com.]
When Mary laid Jesus in the manger, did she place Him on top of the hay that was already in it? Or, did Joseph remove the hay so that the cloths in which Mary had wrapped Him rested against rough wood?
"Hay" is a general term that covers several dried, nutritional grasses or legumes, such as alfalfa or clover, which farmers use to feed their animals. From our acquaintance with barns, we remember that even hay that was not rough still caused skin to itch.
Regardless of what His makeshift cradle consisted of, Jesus did not receive the soft welcoming that most babies experience today. No nursery awaited Him. The suffering that He endured did not begin when He was an adult. Instead, His suffering began in the barn where He was born when His mother laid Him in a crude feeding trough instead of a crib.
Any difficulties that you and I endure are nothing compared to what Jesus experienced from birth. He endured suffering for you and for me in order to show God's great love for us. However, His rough beginning did not prevent Jesus from leading a life of greatness that we still celebrate today. The grave could not contain Him. He rose again, victorious over death.
Like Jesus, we have victory over our circumstances. Whatever your problems are today, I encourage you to focus on the many blessings that He has brought your way. If you cannot recognize those blessings, ask God to bring them to your attention. He will do so.
Our blessings include you. You are a blessing to us, and we hope that we are an encouragement to you through this Webbsite. You remain in our hearts and our prayers.
Merry Christmas and Feliz Navidad from our family to yours!
Bible Verse for the Week
Luke 2:7, "and she gave birth to her first son. Because there were no rooms left in the inn, she wrapped the baby with pieces of cloth and laid him in a feeding trough." (New Century Version)
Lucas 2: 7 "Y dio a luz a su hijo primogénito, y lo envolvió en pañales, y lo acostó en un pesebre, porque no había lugar para ellos en el mesón." (Reina-Valera 1960)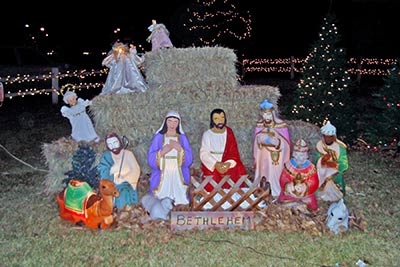 "Because there were no rooms left in the inn, she wrapped the baby with pieces of cloth and laid him in a feeding trough." Photo comes from the "Bugg Lights" Christmas display at Menaul School, Albuquerque, New Mexico. [Photographer: Morris Webb, Jr.]
Return to the top of the page