SWEET TEMPTATION
La Tentación Dulce
By Mary Hunt Webb
Posted Saturday, December 17, 2011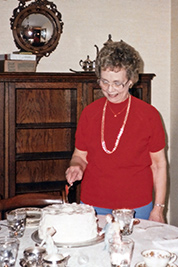 Temptation lurks at every social gathering as Eleanor Webb demonstrates. [Photographer: Morris Webb, Sr.]
"Here, you must try some of this," urged a lady at a recent potluck gathering that I attended. "I made it!"
The sugar topping on the confection she offered me glistened in the sparkle of holiday lights.
"Thank you," I replied. "It looks delicious, but I already ate dessert."
"Oh, but you must have some," she cooed. "It is wonderful!"
The plump, brown crumbs spilling out onto the plate issued a siren warning that the calories would cling to my frame for years to come.
"I'm sure they are," I soothed, "but I must decline your kind offer."
"Oh, but you can't!" she continued, with a tone of alarm creeping into her voice. "I worked so hard to make this!"
Temptation lurks at every holiday gathering, but I knew better than to give in.
"I'm sure you did, but I have to maintain my weight."
She chided, "Oh, everybody says that!"
People sometimes tell me, "You're lucky to be slender!" I tell them that luck has nothing to do with it. I work at maintaining my weight because I have to!
I stated my reason to the taste temptress: "I've had foot surgery on one foot and, if I don't keep my weight down, I will have to have surgery on the other one. I don't want to do that."
"But it's only once a year!" she moaned.
"Everybody says that, too." I shook my head and turned away.
"But you had a cupcake!" she spoke accusingly at my back.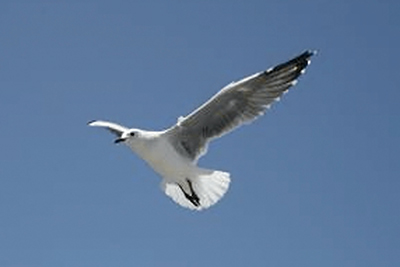 Food spies come in different forms! [Photo courtesy of Stockvault.net.]
I have heard of fashion police, but here was a food spy! Although I had already said I had eaten dessert earlier, I had not mentioned exactly what I had eaten.
"Half of a cupcake," I corrected as I continued my retreat. "And I am not eating any more!"
She clearly didn't know that the more I am challenged, the stronger my defenses become. Because I read the Bible, I remember that 1 Corinthians 10:13 assures me that, "No temptation has overtaken you except what is common to mankind. And God is faithful; he will not let you be tempted beyond what you can bear. But when you are tempted, he will also provide a way out so that you can endure it." (New King James Version)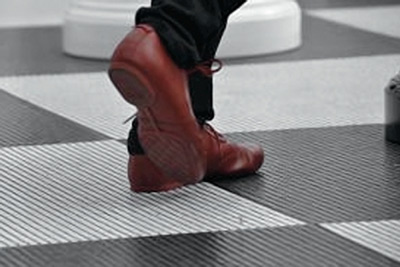 "But when you are tempted, he will also provide a way out…" 1 Corinthians 10:13c. (NKJV) [Photo courtesy of Stockvault.net.]
In this case, all I had to do was put distance between us. Sometimes it is not that easy, but God is always as near as a prayer. He is always listening. He always hears you when you call on Him. All you have to do is speak to Him, and He will hear.
Sometimes, He provides another person to come and interrupt your tormentor. Other times, He causes a phone to ring. God knows your needs, and He knows how to address them.
Trust in God rather than in your own will power. He will give you the strength to say, "No" to temptation this holiday season and throughout the year.
Bible Verse for the Week
1 Corinthians 10:13 "No temptation has overtaken you except what is common to mankind. And God is faithful; he will not let you be tempted beyond what you can bear. But when you are tempted, he will also provide a way out so that you can endure it." (New King James Version)
1 Corintios 10:13 "No os ha sobrevenido ninguna tentación que no sea humana; pero fiel es Dios, que no os dejará ser tentados más de lo que podéis resistir, sino que dará también juntamente con la tentación la salida, para que podáis soportar." (Reina-Valera 1960)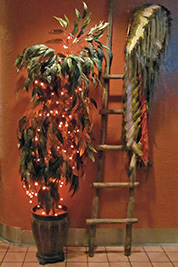 "And God is faithful; he will not let you be tempted beyond what you can bear." 1 Corinthians 10:13b. (NKJV) [Photographer: Mary Hunt Webb.]
Return to the top of the page