SMALL THINGS MAKE A BIG DIFFERENCE
By Mary Hunt Webb
Posted Saturday, April 9, 2011
Her name was Margie. As a young woman, she was a telephone operator. This was the ideal job for her because Margie loved people. She liked to talk to them and help them. She could do both during that pre-automation time period when telephone operators had to manually plug in a telephone call. She said that sometimes she had to stretch some distance to plug in a call.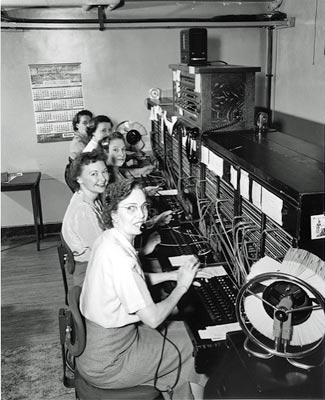 [Photo courtesy of the Seattle Municipal Archives Photo Collection]
The switchboard at which she worked was much larger than the one in this photo, but this one of the switchboard in the Seattle Municipal Building Department, taken in 1955, gives an idea of what switchboards looked like.
In her later years, Margie used her organizational and telephone skills to create her own ministry within her church. No one asked her to call people on their birthdays and anniversaries; she just did it. She didn't stay on the phone long. Her message was short and to the point.
She usually said something like, "I just called to wish you a Happy Birthday. I hope you have a blessed day."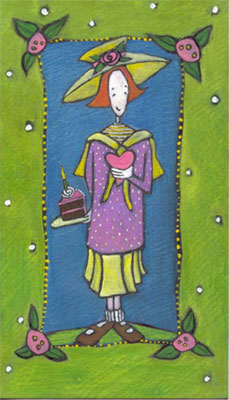 Margie said something similar for a wedding anniversary. If the celebrant was not at home when she called but there was an answering device, she left a message.
For some of the recipients of her greetings, it was the only phone call they received on their special days.
Although Margie has passed away, many people still remember her acts of kindness. She left a lasting impression by reaching out to others. It never cost her anything but a little effort, a small amount of time, and the use of her natural skills.
Think of the abilities that you have.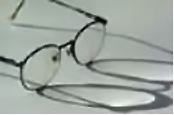 [Image courtesy of freefoto.com]
Is there a way that you can use your ability to show generosity to others? What do people need? When we show kindness to friends and strangers alike, we reflect the love of Jesus to them.
1 Corinthians 12:4-6 (English Standard Version) "4) Now there are varieties of gifts, but the same Spirit; 5) and there are varieties of service, but the same Lord; 6) and there are varieties of activities, but it is the same God who empowers them all in everyone."

Return to the top of the page