I WAS JUST THINKING OF YOU!
by Mary Hunt Webb
Posted Tuesday, January 25, 2011
One morning I was straightening things in the coat closet when I happened to think of a woman who was a former co-worker.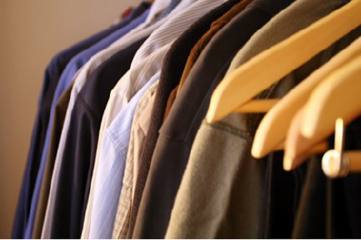 I was busy in the closet, but the thought of my friend, Amy, just wouldn't go away. When I finished in the closet, I looked for her office telephone number.
Amy answered the phone right away. She seemed astounded to hear from me.
"I can't believe you remembered me!"
"Not only did I remember you," I responded, "but so did God. He brought you to mind and kept you there. He obviously wanted me to call you."
Fortunately, I knew my friend was a Christian so I could tell her that. If she hadn't been, she might have thought I was crazy.
Many times, I do think of friends I haven't seen in a long time. However, I usually know they would question my sanity if I called them up out of the blue to say, "I'm thinking of you and so is God." I was confident that Amy would welcome a phone call from me and would accept the assurance that God brought her to mind.

Perhaps God has brought you to someone's mind but that person feels you might think him or her crazy if he or she phoned you or got in contact with you. "Busy" is a frequent excuse.
Often, when I meet a friend I haven't seen in a while, that person frequently says, "I was just thinking of you the other day (yesterday/last week)."
However, the tendency is to not call when those thoughts come to mind. That doesn't mean other people don't think about you. You are probably on someone's mind right now.
If you want people to call you when they think of you, you need to lose your self-consciousness and do the same for them. People like to feel that they are important enough for you to take the time to call, address a greeting card, or send an e-mail.
It's like that old adage that says, "If you want a smile, you have to give one."
One of my friends often ends her e-mail messages with Philippians 1:3-4 which seems to fit this occasion: "3) I thank God in all my remembrance of you, 4) always in every prayer of mine for you all making my prayer with joy." (NKJV)
As we lose thoughts of ourselves and think of the needs of others, we often find that those whom we assist will, in turn, remember us. We often find that we receive what we give. It's the true spirit of the Golden Rule: Luke 6:31 "31) Treat others the same way you want them to treat you." (NKJV)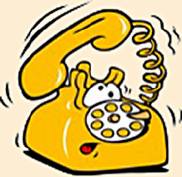 Return to the top of the page