COUNT IT ALL JOY
By Mary Hunt Webb
Posted Saturday, January 8, 2011
Our website hadn't been up a month when we received our first scam e-mail.
It didn't take long. The writer of that e-mail did not count on my fascination with research. I quickly found out that the offer was not genuine. That's because I don't mind reading, and I love to uncover facts.
Although I keep a record of all the books I have read, I regret that I didn't start doing so until I was in my twenties. I have tried to recall every book, but I know some titles are missing.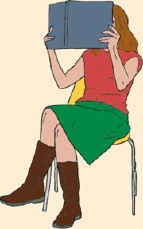 My other regret is that I didn't start earlier to read the Bible all the way through. Part of the reason was that the King James Version was the translation most readily available to me when I was a young girl. Once modern translations became available to me, it became easier for me to read it from cover to cover. The initial motivation for voluntarily reading the Bible all the way through was parenting. Once I became a parent, I realized how little my college education had prepared me for shaping the young life that my husband and I had been given. When my husband was at home, I didn't feel anxious, but when he worked evenings, I felt the enormity of the task. When I put our baby in his crib for the night, I read the Bible to him. I don't mean that I read a Bible storybook to him. No. I started reading to him from my Bible before he could even sit up by himself.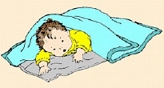 I can still see him on his tummy with his head turned to look at me in wide-eyed wonder. He liked the sound of my voice, and reading the Bible to him reassured me.
I have read the Bible through many times since then. So has my husband. Reading it has taught us to recognize the truth when we hear it as well as to recognize lies and fraudulent offers.

Jesus warned that deception and danger await those that follow Him. In Matthew 10:16, Jesus said, "Behold, I send you out as sheep in the midst of wolves. Therefore be wise as serpents and harmless as doves." Although He originally addressed those words to His disciples, His warning applies to all of us as believers.
The way to become wise is to study the Bible. Only then can we recognize misconceptions as well as deceptions.
As a result of having read the Bible through many times, we were not surprised when we received the first scam attempt.
James, the earthly brother of Jesus, advised us not to feel stressed when difficulties arise. In James 1:2-3 (NKJV), he wrote, "2) My brethren, count it all joy when you fall into various trials, 3) knowing that the testing of your faith produces patience." The New American Standard translation says, "…knowing that the testing of your faith produces endurance."
Endurance carries with it the concept of strength. You and I become stronger in our faith when we encounter and endure difficulties. Attacks that are meant to harm you actually strengthen you. Repelling them is exercise for your soul. Together with Jesus, you can withstand them as you repeat to yourself what the Apostle Paul said, "I can do all things through Christ who strengthens me." (Philippians 4:13, NKJV)
While none of us looks forward to future attempts to harm us, we need not be frightened when we claim God as our Heavenly Father. We can count it all joy.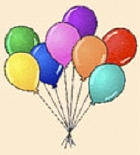 Return to the top of the page